Mass Schedule
Mon, Wed, Fri
9:00 a.m.
English
Tue, Thu, Sat
9:00 a.m.
Portuguese
Mon – Fri
12:15 p.m.
Latin Mass Extraordinary Form
Saturday
5:30 p.m.
Portuguese
Sunday
7:30 a.m
English
9:00 a.m.
English
Family Mass
10:30 a.m.
Portuguese
12:30 p.m.
Latin Mass Extraordinary Form
5:30 p.m.
English
Youth Mass
Holy Days
(Tu, Th)
9:00 a.m.
Portuguese
7:00 p.m.
English
Holy Days
(M, W, F)
9:00 a.m.
English
7:00 p.m.
Portuguese
* A 7 p.m. Saturday English Mass and a 7 p.m. Sunday Spanish Mass will begin when interest is expressed and choirs are formed.
Religious Observances
Sacred Heart of Jesus
First Friday of the month
9:00 a.m. English; 7:30 p.m. Portuguese
Adoration of the Blessed Sacrament
First Saturday of the month
After the evening Mass until midnight
Anointing of the Sick
Last Saturday of the month, 9:00 a.m. Mass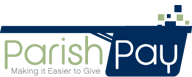 Parish Office
1375 East Santa Clara Street
San José, California 95116
1.408.292.2123
1.408.292.0201 fax
Office Hours
Monday—Thursday
9:00 a.m.—4:00 p.m.
Closed for lunch 12:00—1:00 p.m.
Friday
9:00 a.m.— noon
Staff
Pastor


Rev. António A. Silveira


email hidden; JavaScript is required

Administrative Assistant


Mary Vargas


email hidden; JavaScript is required

Religious Education


Joseph K. Russo


email hidden; JavaScript is required

Office Assistant


Anna Maria Shumard


email hidden; JavaScript is required
Ministers
Pastoral Council
Emanuel de Sousa

Finance Council


Paulo Oliveira

Fundrasing Events


Tibério & Celina Belem

Liturgy Committee


Joaquim Avila
Centennial Committee
Miguel Avila

Hospitality


Almeirindo Ferreira
St. Isabel's Kitchen
João Neves &
Tony Freitas

Youth Group


Susana Faria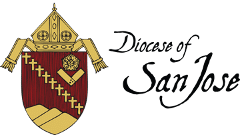 Mission
Five Wounds is a loving and united community rooted in the gospel of Jesus Christ. Led by the Holy Spirit, our hope is to live the characteristic marks of Christianity: hospitality, prayer and good works, centered in the Eucharist.
Sacraments
Reconciliation

(Confession)
Saturdays, 5:00—5:45 p.m. or by appointment
Baptisms


Call at least 3 months in advance.
Portuguese: 2nd Sunday of the month at 2:30 p.m.
English: 3rd Sunday of the month at 2:30 p.m.
Weddings


Call at least 6 months in advance.
Ministry to the Elderly and Sick
Call anytime; listen for instructions if after hours.
Quinceañera


Call at least 3 months in advance.
Centennial Events
Events cannot currently be displayed, sorry! Please check back later.